News
Sale Features From the 2008 Tradition with a Vision Sale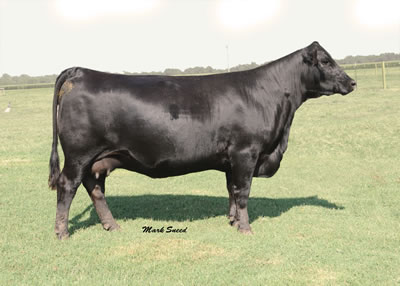 Lot 1 – Sedgwicks Dutchess 22264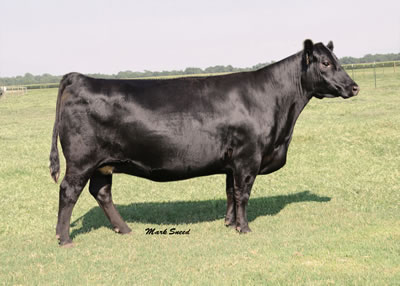 Lot 18 - Sedgwicks Barbara 2996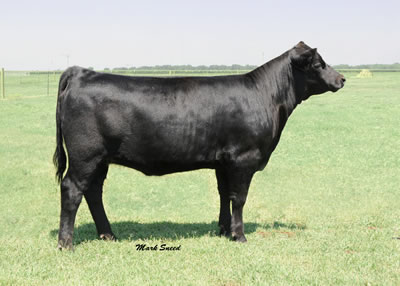 Lot 2 - Sedgwicks Duchess 226U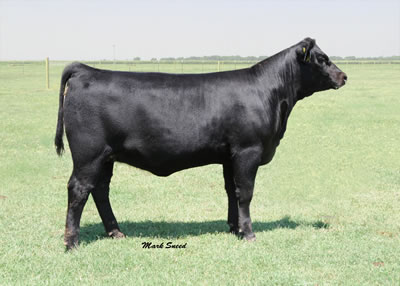 Lot 1B – Sedgwicks Dutchess U023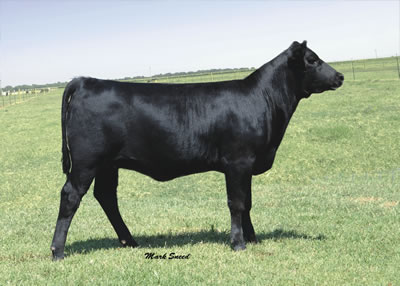 47A – Sedgwicks Blackcap 292U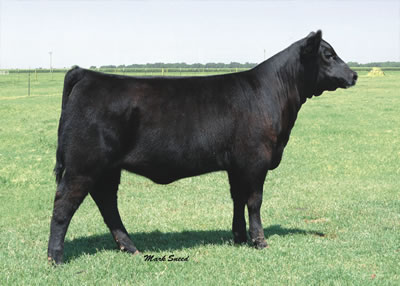 73A – Sedgwicks Lucy 495U
---
2008 Sale Report
McCurry Bros. Angus Ranch
Herd City: Sedgwick, KS US
Sale Date: 10/24/2008
Top Open Heifer: Lot 1B–Sedgwicks Dutchess U023, 1-16-08 female by EXAR New Look 2971. To Stephanie Lastovica, Salado, TX, for $10,000.
Top Bred Cow: Lot 1–Sedgwicks Dutchess 22264, 3-6-04 female by Leachman Right Time. Bred to GAR Predestined. To Premier Angus Cattle, Wales, WI, for $30,000.
Lot 11–Sedgwicks Barbara 2996, 1-12-02 female by S S Traveler 6807 T510. Bred to BC Lookout 7024. To Whitestone Farm, Aldie, VA, for $18,000.
Top Pregnancy: Lot 86–Confirmed heifer pregnancy by G A R New Design 5050 out of G A R Precision 810. Due 5/30/09. To Craigmore Farms, Ontario, Canada, for $25,000.
| Lots | Gross | Average |
| --- | --- | --- |
| 80 Total Females | $300,750.00 | $3,759.00 |
| 80 Total Registered Live Lot(s) | $300,750.00 | $3,759.00 |
| 80 Reported Sale Total | $300,750.00 | $3,759.00 |
Auctioneer(s): Jerry Lehmann
Sale Manager: American Angus Hall of Fame
API Representative(s): Matt Caldwell
Large group of Females for Sale Private Treaty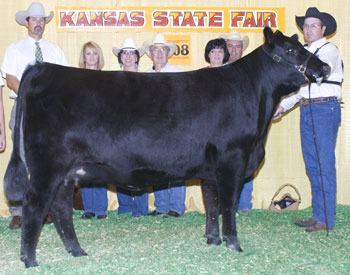 Supreme Champion
2008 Kansas State Fair
---

2x Kansas State Fair Grand Champion.
Congratulations to Courtney DeHoff.
2004 NORTH AMERICAN INTERNATIONAL LIVESTOCK EXPOSITION
(NAILE) HIGHLIGHTS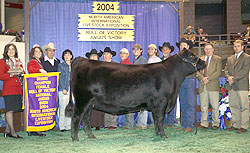 Tenroc Miss EXT 7453-B
Grand Champion Female
by McCurry Bros.,Sedgwick, KS.
She's a Jan. '03 daughter of GAR Precision 6769, owned by McCurry Bros.

We have semen available please contact us for more information.

2002 NORTH AMERICAN INTERNATIONAL LIVESTOCK EXPOSITION
(NAILE) HIGHLIGHTS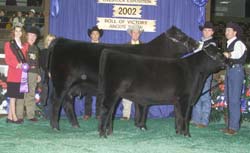 Sedgwick's Lass 5810
Grand Champion Cow/Calf Pair
by Casey Blew, Mt. Hope, KS; McCurry Bros., Sedgwick, KS; and Fox Cross Farm, Alderson, WV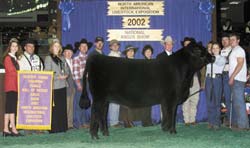 Sedgwick's Queen Mother 3444
Reserve Grand Champion Female
by Courtenay DeHoff, Tonganoxie, KS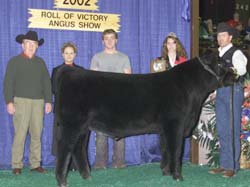 Sedgwick's Powerstroke 7502
Reserve Spring Calf Champion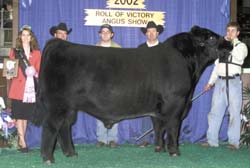 Sedgwick's Vancer 2640
Reserve Senior Champion
by Mike Peterson, Clay Center, KS; and McCurry Bros., Sedgwick, KS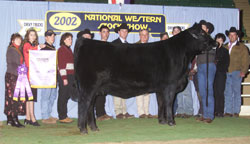 Congratulations to Casey Blew of Mt. Hope, KS. Casey had the Reserve Grand Champion heifer at the recent National Western. His dad Ken is a lifelong friend of ours and helps us out from time to time and is also on our ranch rodeo team. We were glad to help the Blew family with this heifer, Sedgwick's Lass 5810. She will calve in February to Extender and will enter our ET program this spring.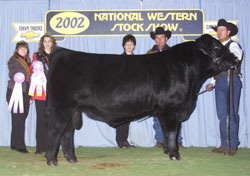 Congratulations also go out to Mike Peterson of Clay Center, KS. Mike is the owner of Sedgwick's Vancer 2640, the 2002 Reserve Senior Champion in Denver.
Thanks to Jessica Weigand of Warrensburg, MO, for the purchase of Sedgwick's Pride 3661. The heifer won her class at the National Western and Jessica will be exhibiting her around the country this summer. Good luck.

---
Thanks to Colwater Cattle Co., MS and Brian and Sankey Clark, KY for their recent purchases of large groups of females! Thanks to Quirk Land and Cattle for their purchase of Sedgwicks Powerstroke 7502 – watch for him at the major shows this fall.
Sale Archives